Your local commercial and industrial electrical experts
Your local commercial and industrial electrical experts
ABC ELECTRIC HAS BEEN SERVING THE OMAHA AND COUNCIL BLUFFS AREA SINCE 1960
"I've used ABC Electric since 1999 for all my electrical work. They handle my entire medium to high voltage service and installation, PLC controls and even my phone data and fiber optic needs. ABC Electric's work is excellent. They provide quality service and the thoroughness of the supervisors is outstanding. They always know what;s going on and why it's happening. When you hire ABC Electric you get an entire crew that is dependable and provides quality work."
"ABC Electric is upfront, honest and very good to work with. From beginning to end they got their materials and paperwork in on time, they staff the job properly and manage their work in an excellent manner. They get a lot of the toughest work done up front, so they can keep on schedule the rest of the way. They performed their work so we didn't have and worries about whether they were going to complete their work on time."
"Under the present ownership, ABC Electric Inc. and Hawkins Construction have successfully completed many high profile projects on time and on budget. I truly believe what makes this possible is the close working relationship ABC Electric has with not only Hawkins, but with every subcontractor on the project. Their entire staff is very professional from the project manager, to the superintendent, to the labor force. The team approach to the projects is key to ensuring the projects are completed on time. ABC Electric is an honest and upstanding subcontractor."
"ABC Electric is very easy to work with and their prices are always very fair. Tom and all his employees are very honest and they get the job done on time. Bottom line is they have a high commitment to providing quality work."
"Tom has always been a respected business partner and one of our most valued customers. He conducts business in an ethical and straightforward manner and I would highly recommend him to anyone who is in need of an electrical contractor. He is an upstanding person in the community and very well respected. ABC has completed many high profile jobs and I've yet to hear anything negative about them."
When doing business with ABC Electric, you can expect reliable, dependable and honest employees. We hire the most qualified people and invest in the best technology to assure the job at hand is done with precision and in an efficient manner. We're based in Council Bluffs, IA, however, we serve clients as far as 400 miles away. This distance continues to expand as our company grows. We value your business, just like we hope you value ours. Share your vision with us and we'll take care of the details.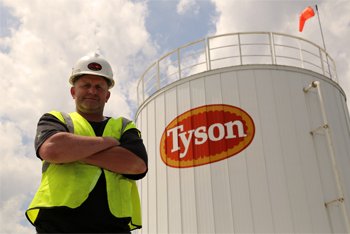 View our latest work done around the Omaha metro and Council Bluffs.